Salt Hotels has announced plans to open a new hotel and members' club, The Aster, in Hollywood this June.
Conceived around the belief that the next generation of clubs will embody the warmth, welcome and sophistication of the world's best luxury hotels, The Aster will provide members with indoor and outdoor amenities including a swimming pool, cabaret lounge, workspaces and bars, as well as restaurants, wellness spaces, a recording studio and a screening room. Additionally, 35 suites – each spanning over 700ft² with workspaces and lounges – will be available for hotel guests, who will have access to all member amenities.
The adults-only members' club and hotel takes its name from the native Aster flower, which blooms in Los Angeles, and will look to transcend the stereotypical membership model through a hybrid club-cum-hotel approach that supports a diverse, ever-changing array of guests and experiences, free from any strictures.
Salt Hotels will curate and execute the project, venturing into members' clubs for the first time following recent openings such as Hotel Greystone in Miami Beach and Hutton Brickyards in Kingston, New York.
Situated in a six-storey 95,000ft² building on the iconic Vine Street between Yucca Street and Hollywood Boulevard intersection, the property – which takes Salt Hotels' portfolio to five – has been strategically placed just a stone's throw from landmarks like the Capitol Records building, Gower Studios and Netflix.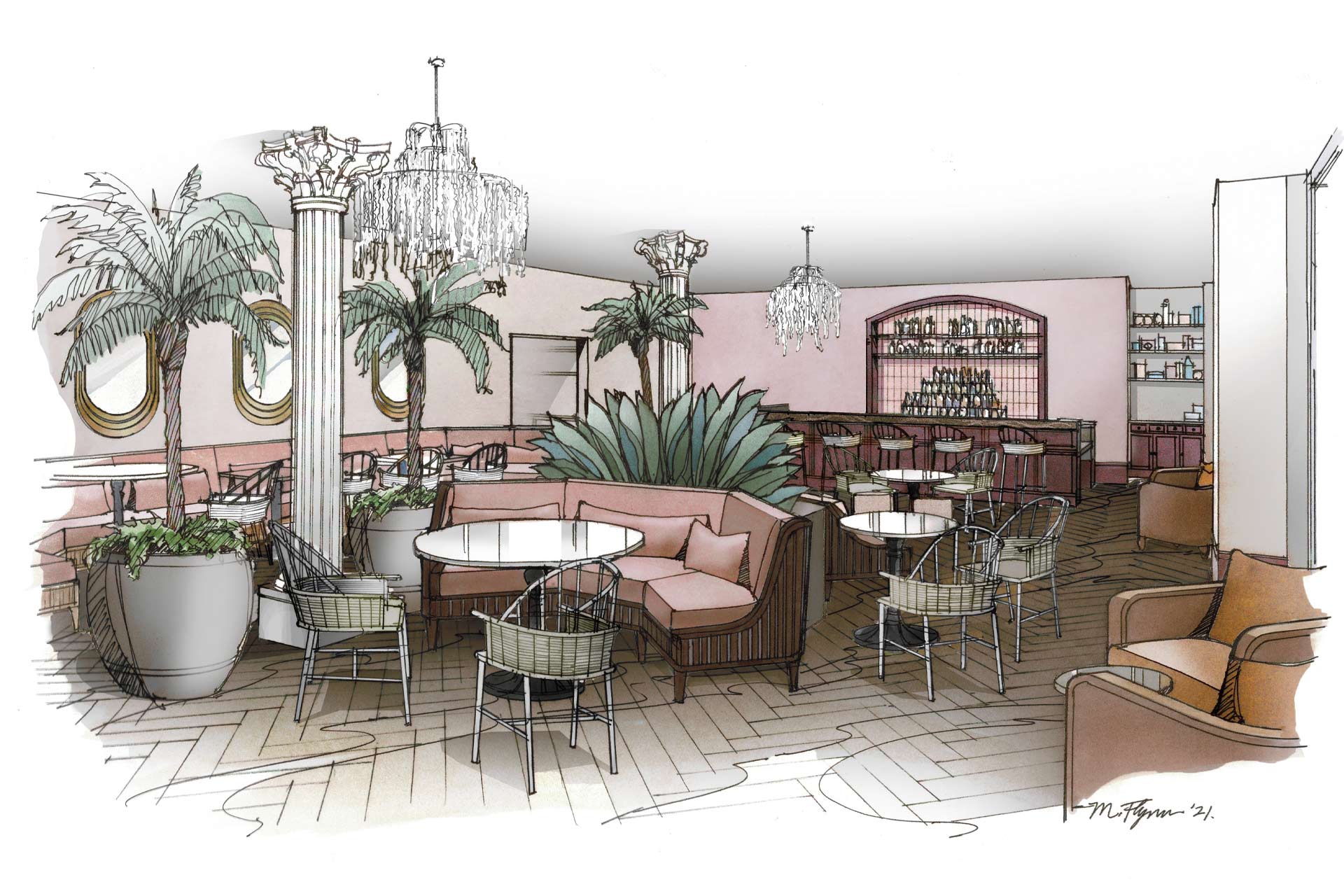 Designed for today's traveller, experiences at The Aster range from tranquil wellness sessions to partnerships with top brands in Los Angeles. Members will have exclusive access to entertainment – including rare performances and new talent introductions – as well as comedy, cuisine, education, wellness, fitness and art.
The property will also be home to a destination restaurant, situated on a 7,200ft² rooftop space with views of the Hollywood hills, Downtown LA and beyond. Further details on the offering are set to be revealed soon.
"When we began developing the concept for The Aster, we sought to create a new type of members' club by establishing a hospitality-led space for individuals in LA with a diverse range of backgrounds and interests, each with one commonality – the desire to connect," says David Bowd, founder and CEO of Salt Hotels.
Kevin O'Shea, co-founder and Chief Creative Officer, comments: "In light of the pandemic, we've noticed how the lines of work and play have blurred and there is an increased desire to live with flexibility and freedom. In creating The Aster, we look forward to providing locals and travellers alike with meaningful spaces to meet, connect, work, dine and unwind, regardless of whether someone is a member or hotel guest."
The post Salt Hotels reveals plans for Hollywood appeared first on Sleeper.